Moving right along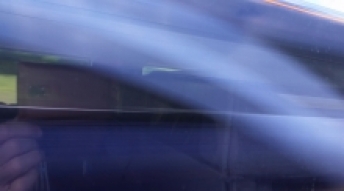 Michael Walker's new single 'Don't Stop' follows the release of his EP 'Michael Walker – Now and Then' in 2015 which featured the single 'Dreams - could take you somewhere'. 
Lyrically whimsical and laced with subtle parody, the subsequent clip for 'Don't Stop' is a perfect foil for the song. Recorded in 'real time', the footage was taken on the Eurostar travelling from London to Paris in 2015.
"The speed of the train juxtaposed against the beauty of the landscape was exhilarating. Adding the footage to the music with only one edit, created a synchronicity with the lyric I loved!" Michael said.
'Don't Stop' was recorded on a four track cassette Tascam Porta Studio – the same console on which Bruce Springsteen recorded and released his critically acclaimed album "Nebraska".
"As well as having analogue tape warmth, I loved recording on the 4 track" Michael said. "Being limited to 4 inputs, every note is important, committing to tape is critical, and the arrangement and production must capture the essence of the song and retain its intent".
"Revisiting the 1980s era, the vintage AKAI S900 sampler and Yamaha DX7 synthesizer used in 'Don't Stop' are considered classic and highly regarded by purist recording engineers and producers" Michael added.
Music licensing consultant Kim Green (Mad Max, Priscilla, The Great Gatsby etc) thought the clip was great, and the song  sounded "Fabulous - and as hooky as always!" Australian producer Alex Markwell (The Delta Riggs, The Pretty Littles) said "it sounds great - don't change a thing, it just has a certain charm".
"Don't stop" can be purchased through iTunes